Wherever you are in your floral journey,
Flower Class has a pathway to success for you.
"I think there are a few reasons that hundreds of florists study with Flower Class every month. 
Primarily, I think it's because we walk our talk, and our methods get results.
Whether you're an experienced floral designer with your own business, or maybe you're just starting out on your flower path, within Flower Class you'll find structured pathways and personalised support to help you achieve your goals, develop your design skills, and grow your business.
In my twenty years in the flower industry, I've learnt more than a thing or two worth sharing. My Flower Class methods are crafted directly from my own experiences as five time RHS Chelsea Flower Show Gold Medalist, with 19 national competition victories, who has competed, taught and exhibited extensively across the world, as a lead designer and installation artist.
When you join Flower Class, you get a seat at my workbench. 
Whether choosing a Professional Membership, or a Foundation Membership, Flower Class will empower you to achieve your goals."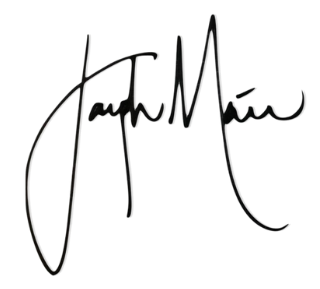 BECOME A FLOWER CLASS MEMBER TODAY
"Seriously - Joseph is amazing!"
I have been a Flower Class Professional member since it's inception. I always look forward to the monthly tutorials which cover a large area from floral designs for different occasions, eg bridal, centre pieces or retail, to business planning. It's excellent value for money. Joseph's tutorials are always very detailed and unambiguous. His monthly conversation is always delivered in a friendly and humorous fashion. I definitely would not hesitate to recommend anybody to join this valuable community.
E.C. -FLORAL DESIGNER
"Your teaching is SO GOOD!
"
Good afternoon from Hampshire! Honestly, I'm in heaven with these classes.
I'm a new member so I'm going back to all the webinars from 2021 so I don't miss a single second. Listening to the coaching calls in my car as I do my deliveries.
Thank you so much, Joseph. Your teaching is so blimmin' good x
H.H. - FLORAL DESIGNER
THE MASTERCLASSES 
ONLINE MASTERCLASSES
LEARN AT YOUR OWN PACE, AT JOSEPH'S WORKBENCH
Sharing Floral education is Joseph's passion and he loves nothing more than to share his knowledge and empower anyone who wants to dive into the world of floral art and design.
Drawing directly from his twenty years of experience in the floral design industry, Joseph has developed a collection of learning opportunities to meet you at every stage of your floral journey, whenever you want, and wherever you are in the world.  You'll have lifetime access to your Masterclasses - allowing you to revisit lessons again and again.
We currently have three Masterclasses available, each with a specific focus : Installations, Weddings & Centrepieces. 
SO YOU WANT TO BE A PROFESSIONAL FLORAL DESIGNER?
WE HAVE SOMETHING VERY SPECIAL COMING ...
Are you just starting out on your flower journey? Maybe you've only taken a few classes, or just have an inkling that floral design could be for you?
If thats that case, we've been working hard behind the scenes on a very special project, which could be just what you've been looking for ...
To be the first to hear more, sign up to our waitlist below.
ARTIST / EDUCATOR / WRITER / BROADCASTER/ 
  Hey there!
I'm Joseph
Before we go any further, let me introduce myself. I'm the creative entrepreneur behind Flower Class, a revolutionary online learning platform for floral designers. I am also an artist, podcaster, author and five time RHS Chelsea Flower Show Gold Medalist.  You might know me from my #1 Best Seller book, The Flower School or my podcast, Flowers After Hours. However you have ended up here, if you dream of a fulfilling life full of your passions you are in the right place!
I had no money - just a passion for floral design - and I turned that passion into a 7-figure company, using designs, techniques and strategies that I now get to share with the world.
Spoiler : I followed my passion, and it led me to build a business, and a life that I love.  Today, I get to teach you how to do it too.