The Centrepiece Masterclass is for you if you want to ...
Design, create, and sell innovative and contemporary centrepieces
Explore new floral design techniques in a commercial manner
Enhance your portfolio and design offering to your clients
Grow your existing flower business with new skills
Utilise sustainable (foam free) floral design methods within your business
Grow confidence in your skills, and become an accomplished floral designer
"Whether you're an experienced floral designer with your own business, or maybe you're just starting out on your flower path, within The Centrepiece Masterclass you'll find a structured pathway and personalised support to help you achieve your goals and develop your design skills.
When you join this Masterclass, you get a seat at my workbench.
In my twenty years in the flower industry, I've learnt more than a thing or two worth sharing. My Masterclass methods are crafted directly from my own experiences as five time RHS Chelsea Flower Show Gold Medalist, with 19 national competition victories, who has competed, taught and exhibited extensively across the world, as a lead designer and installation artist.
I promise you, this Masterclass will empower you to achieve your goals."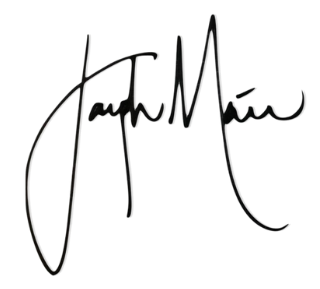 READY TO GET STARTED?
ARTIST / EDUCATOR / WRITER / BROADCASTER/
I'm Joseph
Before we go any further, let me introduce myself. I'm the creative entrepreneur behind Flower Class, a revolutionary online learning platform for floral designers. I am also an artist, podcaster, author and five time RHS Chelsea Flower Show Gold Medalist. You might know me from my #1 Best Seller book, The Flower School or my podcast, Flowers After Hours. However you have ended up here, if you dream of a fulfilling life full of your passions you are in the right place!
I had no money - just a passion for floral design - and I turned that passion into a 7-figure company, using designs, techniques and strategies that I now get to share with the world.
Spoiler : I followed my passion, and it led me to build a wedding flower business, and a life that I love. Today, I get to teach you how to do it too.
LEARN MORE
THE CENTREPIECE MASTERCLASS INCLUDES
+ Modules 1 - 4 : 
1 - On Preservation
2 - On Contrast
3 - On Curiosity
4 - On Repetition
+ Modules 5 - 8 : 
5 - On Movement
6 - On Sculpture 
7 - On Lightness
8 - On Spirit
+ Additional Bonuses :
- Lifetime access and customer support
 - Floral recipes included
- Multiple options for trestle, square and round tables 
"Honestly - This is the best purchase I've ever made!"
"I bought the Masterclass only yesterday and today I feel like a whole new florist. I didn't know how much I didn't know! I've been doing small weddings for a couple of years, always trying to get more bookings. I haven't even finished all the design tutorials but I'm already so excited & inspired about what I'll be able to create. For the first time since I started my business I'm feeling confident about what to do next. Thank you, thank you, thank you!
S.G.
FLORAL DESIGNER
Have a Question about The Centrepiece Masterclass?
After I purchase, how long will I have access to my Masterclass?
I've noticed the prices are not all in my currency, am I on the right site?
If the Masterclass isn't for me, can I cancel my purchase?
Do you provide any help or assistance within the Masterclass?
Does the Masterclass include sustainable techniques?
Can I get further training or support after my Masterclass?
Do I have to complete the Masterclass within a specific time limit?
Do I need to be a professional florist to join the Masterclass?
I'm thinking of opting for the payment plan - what happens if I miss a payment?
Will I need any other training after the Masterclass to be a florist?