It's Time To Stand Out From The Crowd
When floral designers ask me, "What Can I Do To Stand Out From The Competition?" My answer is always master floral installations. There are many reasons to dive into the world of installation design but one of my favourites is their power to set you apart.  They allow you to get noticed as a designer.  They elevate your brand and offerings by providing a service that not everyone has the know how to do.  Being able to provide this luxury service, means you can increase your client spend for every single wedding and event adding more profit without having to scout for more clients.  With their instant impact and 'wow' factor, floral installations make for great social media content and a portfolio that converts.  And last, but by no means least, they can be an awful lot of fun to create with very real rewards in a sense of achievement and pride.  
The Installations Masterclass is for you if you want to ... 
Learn how to create THIRTEEN different floral installation designs ALL using sustainable techniques.
Discover the 'behind the scenes' industry tips to that rarely get shared, including rigging techniques, and framework mechanics. 
Experience high quality video tutorials guiding you step by step through the entire process. From the fundamentals to the final flourishes.
Supporting documents for each design including sundries and materials lists and flower recipes for you to complete each project.
Overcome your fear of large-scale designs with safe working practices so that you can feel confident in your abilities.
Standout from your competition with the skills to create statement pieces.
Elevate yourself and your brand with a show stopping service.
Learn how to market and sell larger floral designs.
Increase your client spend for each and every wedding and event by offering statement designs.
Discover the best and most suitable flowers for creating floral installations.
Create engaging content for your socials and website whilst building a portfolio that truly converts.
Receive support with the ability to ask questions within the course.
"Whether you're an experienced floral designer with your own business, or maybe you're just starting out on your flower path, within The Installations Masterclass you'll find a structured pathway and personalised support to help you achieve your goals and develop your design skills.
When you join this Masterclass, you get a seat at my workbench. 
In my twenty years in the flower industry, I've learnt more than a thing or two worth sharing. My Masterclass methods are crafted directly from my own experiences as five time RHS Chelsea Flower Show Gold Medalist, with 19 national competition victories, who has competed, taught and exhibited extensively across the world, as a lead designer and installation artist.
 I promise you, this Masterclass will empower you to achieve your goals."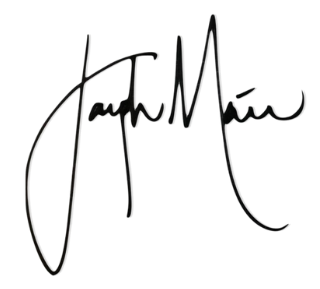 LETS BEGIN
Join The Installations Masterclass and you'll have access to 17 expert video classes, plus 1:1 feedback with Joseph to empower your professional journey.
START YOUR JOURNEY TODAY
ARTIST / EDUCATOR / WRITER / BROADCASTER/ 
I'm Joseph
Before we go any further, let me introduce myself. I'm the creative entrepreneur behind Flower Class, a revolutionary online learning platform for floral designers. I am also an artist, podcaster, author and five time RHS Chelsea Flower Show Gold Medalist.  You might know me from my #1 Best Seller book, The Flower School or my podcast, Flowers After Hours. However you have ended up here, if you dream of a fulfilling life full of your passions you are in the right place!
I had no money - just a passion for floral design - and I turned that passion into a 7-figure company, using designs, techniques and strategies that I now get to share with the world.
Spoiler : I followed my passion, and it led me to build a wedding flower business, and a life that I love.  
Today, I get to teach you how to do it too.
LEARN MORE
THE INSTALLATIONS MASTERCLASS INCLUDES
+ Modules 1 - 4 : 
1 - Best Practices for Safe Working
2 - Installation Tips & Techniques
3 - The Best Blooms for Installations
4 - Marketing Floral Installations
+ Modules 5 - 7 : 
5 - The Classic Arch
6 - The Deconstructed Archway
7 - The Luxury Arch  
+ Modules 8 - 9 :
8 - The Classic Urn
9 -The Statement Vase
+ Modules 10 - 11 :
10 - The Hanging Installation
11 -The Cloud Installation
+ Modules 12 - 14 :
12 - The Free Standing Installation
13 - The Flower Wall Installation
14 - The Garden Installation
+ 
Modules 15 - 17

 :

15 - The Contemporary Hydrangea Installation 

16 -The Contemporary Panicum Installation 

17 -The Contemporary Caladium Installation 
"Honestly - This is the best purchase I've ever made!"
"I bought the Masterclass only yesterday and today I feel like a whole new florist. I didn't know how much I didn't know! I've been doing small weddings for a couple of years, always trying to get more bookings. I haven't even finished all the design tutorials but I'm already so excited & inspired about what I'll be able to create. For the first time since I started my business I'm feeling confident about what to do next. Thank you, thank you, thank you!
S.G.
FLORAL DESIGNER
Have a Question about The Installations Masterclass? 
After I purchase, how long will I have access to my Masterclass?
I've noticed the prices are not all in my currency, am I on the right site?
If the Masterclass isn't for me, can I cancel my purchase?
Do you provide any help or assistance within the Masterclass?
Does the Masterclass include sustainable techniques?
Can I get further training or support after my Masterclass?
Do I have to complete the Masterclass within a specific time limit?
Do I need to be a professional florist to join the Masterclass?
I'm thinking of opting for the payment plan - what happens if I miss a payment?
Will I need any other training after the Masterclass to be a florist?