Flower Class Presents... The Summer Sessions!
May 01, 2023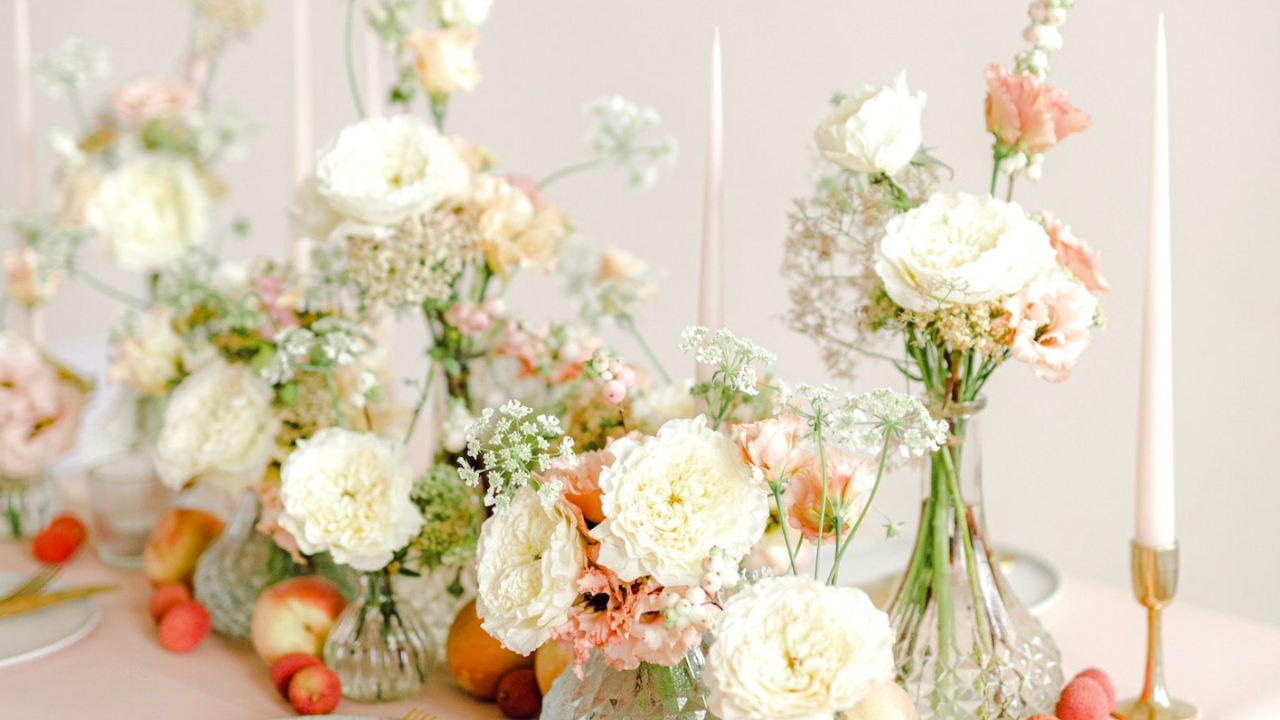 Join us throughout May for the FLOWER CLASS SUMMER SESSIONS, a FREE series of live online sessions dedicated to up-levelling your floristry game.
If you've been a fan of our free Flower Class Sessions each January, you are in for a treat as we're mixing things up. This time around we have an incredible free schedule of educational offerings, but with a twist!
FOR THE FIRST TIME EVER
Joseph Massie will be hosting live interviews with three leading floral experts. It's time to learn from the world's very best as we proudly invite, three fabulous floral guests to share their knowledge and passion with our community in conversation with Joseph Massie.
SIGN UP FOR THE FREE FLOWER CLASS SUMMER SESSIONS
Check out our industry leading line up:
Session One | Special Guest: Tobey Nelson | Sustainability | May 7th 5pm GMT
We're kicking things off with our dear friend and sustainability advocate, US based, Tobey Nelson. Tobey understands the importance and real life application of sustainability like no other. A true inspiration and passionate educator, we can't wait for you to discover her ethos and expertise. A self proclaimed silly, sarcastic, optimistic plant freak with almost 30 years experience in the field of horticulture, Tobey prides her business on heart-centred philosophies and principles that places people and intention at the core.
Discover more about our guest at: https://www.tobeynelson.com
Session Two | Special Guest: Hanneke Frankema | Colour Theory & Competitions | May 11th 7pm GMT
Let's explore the extraordinary with Netherland's based European Champion Florist Hanneke Frankema. Hanneke will reveal her avant-garde techniques and attention to detail that have won her numerous prizes, including being crowned the European Champion at the Europa Cup in 2022! Prepare for the unexpected as we take a look at Hanneke's unique approach to floral design, teaching you how to think outside the box and create designs that are both innovative and visually stunning.
Discover more about our guest at: https://hannekefrankema.com
Session Three | Special Guest: Matthew Landers | Business & Branding | May 25th 2pm GMT
Prepare for insights, revelations and revelry as we are joined by one of Australia's most well known and influential floral designers and co-host of the Flowers After Hours podcast, Matthew Landers. Having grown up surrounded by flowers and bustling business there's little that Matthew doesn't know about the business world of floristry. This is your opportunity to delight in his expertise in business and branding, drawing on his extensive experience working for some of the world's leading luxury fashion, cosmetic, and hotel brands. With a truly unique and charismatic style, you'll discover an honest and insightful approach to learning about the business of floral design.
Discover more about our guest at https://www.matthewlanders.com
Session Four | Your Flower Class Founder: Joseph Massie | Summer Sessions Grand Finale | May 31st 7pm GMT
Join Joseph himself for an unmissable, personal grand finale as we close out the Summer Sessions with Joseph's personal tips and advice.
Are you ready to meet the experts?
Don't miss out on this incredible opportunity to learn from the best in the industry and elevate your floral game to new heights. Secure your spot for the Flower Class Summer Sessions 2023 today.
We can't wait to see you there.
Team Joseph Massie.