Learn with Joseph in Sydney : Joseph Massie X Pearson's School Of Floristry
Apr 24, 2023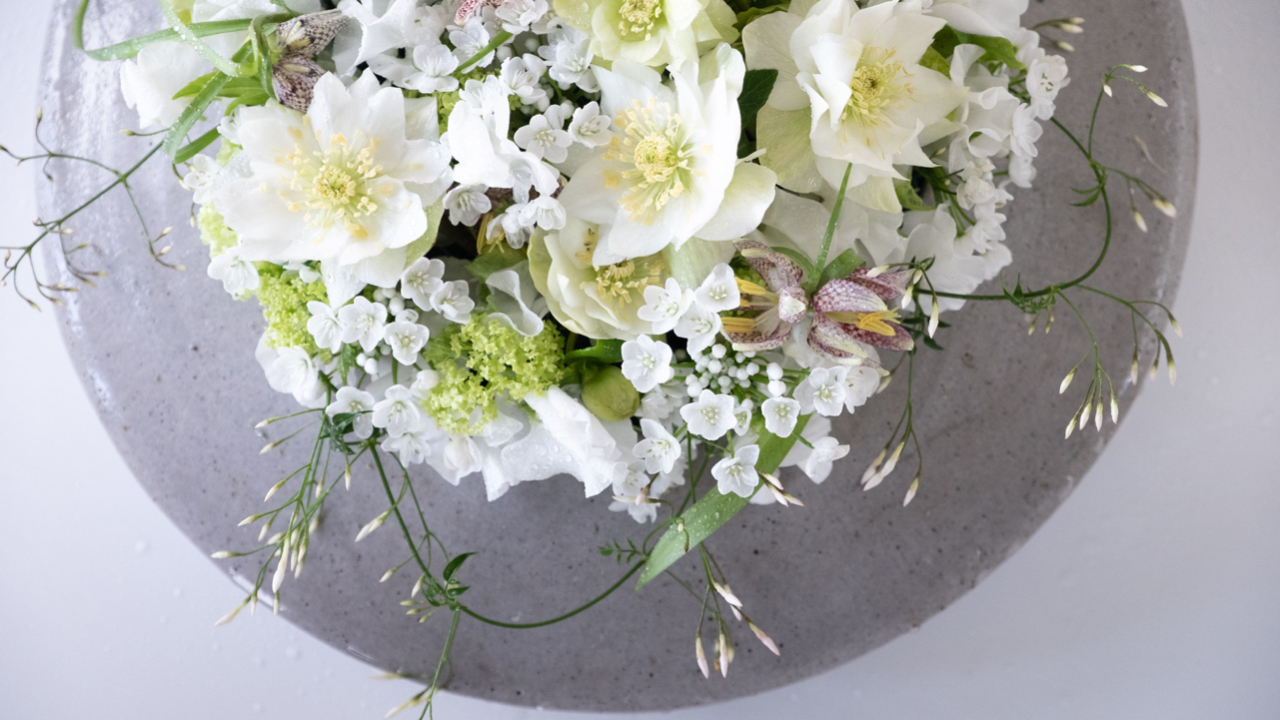 ANNOUNCING: A very special, in person, hands-on teaching opportunity.
Are you filled with a sense of wonder and excitement when you imagine yourself jetting off to Sydney, Australia, one of the most breathtaking cities on earth, to delve into the art of floristry? We are thrilled to announce an incredible opportunity to learn, discover and explore, as this September, Joseph Massie will be heading down under to lead an eagerly anticipated Masterclass at Pearson's School of Floristry. You are cordially invited to reserve your place at one of Joseph's most exciting teaching appearances this year.
Joseph will be leading three fabulous days of floral magic, delving deep into the art of floral design, exploring sustainable techniques and nurturing your unique creativity along the way.
It is time to take things up a level. In this Masterclass Joseph is personally taking you behind the scenes of his creative process and sharing with you his techniques to create:
ORNATE CENTREPIECES
FLORAL INSTALLATIONS
and
ELEGANT BOUQUETS
Your Masterclass includes all botanical materials, vessels and floristry sundries. Light refreshments will be provided and a highlight of the course is a photoshoot with model on final day providing a rare opportunity to capture valuable images for your professional portfolio.
Places are limited and the incredible city of Sydney is waiting for you. Discover more about saving your place right here.
WHO IS THIS FOR?
This Masterclass is for floral designers who want to expand and hone their floristry skills and knowledge. Perfect for the person who seeks to build their practice based upon mindful, innovative and sustainable techniques and solid design theory. You will love the step by step, expert guidance and evolution of your practice and your client's will love your sustainable approach to creating their dream designs.
Dates : September 19th - 21st 2023
Location : Pearsons School of Floristry, Stanmore, NSW 2048, Australia
Whilst design techniques will be explained and guided, this Masterclass does employ advanced techniques so, to get the most out of this course it is our recommendation to have some previous experience or training in floristry. If you have a question or want to chat about whether this course is the right opportunity for you, drop us a message on [email protected] and if you are ready to secure your seat you can complete your enrolment right HERE
"Teaching in person is something I consider to be an honour, it allows for true moments of mentorship and connection which were such an incredible part of my own studies and development. And to witness your growth and evolution in real time is my privilege. Personally, I am so thrilled to be invited to Pearson's, an award-winning ASQA accredited training organisation, which shares my passion and values for floristry and teaching.
I cannot wait to meet my students there in Sydney." -JM
Until next time.
Team Joseph Massie